Welcome to Uptown Cafe and Catering
Proudly locally owned and operated since 1983.
We make everything fresh daily and are honored to support our community.
Thank you for your support of locally owned businesses!
ABOUT UPTOWN CAFE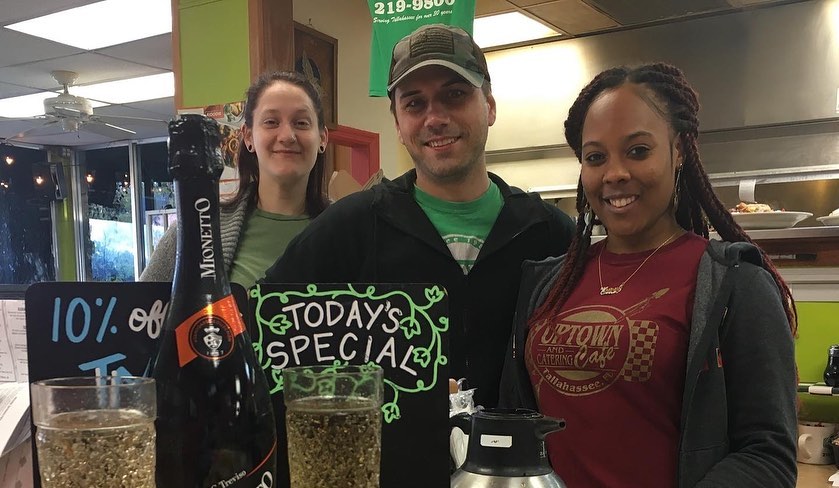 "Have an Uptown day!"
At Uptown Café our passion for homemade, from-scratch cooking starts early each morning. We invite you to stop in and indulge in our signature buttermilk biscuits, unique omelets, and irresistible banana bread French toast, or savor our freshly made, eclectic selection of salads and sandwiches for lunch.
Uptown serves as the neighborhood's heartbeat, drawing business professionals, politicians, and community members alike. Our doors are open for you to enjoy our distinctive, homemade brunch offerings all day (see hours of operation). Dine under our awning and experience the Uptown brunch atmosphere.
Our staff is dedicated to providing a cozy dining experience in our restaurant or on our covered patio while behind the scenes we're energetically prepping for catering services that bring Uptown's flavor to events throughout the city. Visit our catering page to learn more.